10

Star Trek

Episodes We're Glad They Never Filmed
Space, the final frontier, is endless — and so are the storytelling possibilities of Star Trek, in all its various incarnations. But sometimes Trek boldly goes too far. We all have our own least favorite episodes of Star Trek — but it could have been much worse.
---
New
Star Trek

Game Aims To Fully Immerse Players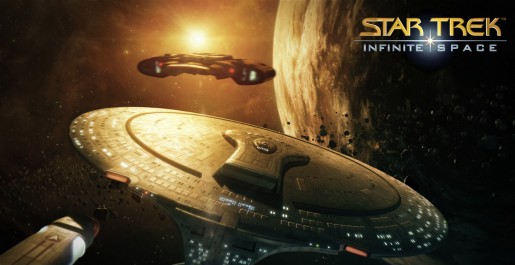 Developer Gameforge is working on a new Star Trek title that may give players their greatest feeling of Trekkiness yet. The free to play game is set in the timeline of the third Trek series "Deep Space Nine", you'll get to defend the Alpha Quadrant from any and all who wish it harm.

Read more...
---
Brent Spiner to Guest Star on CBS'
The Big Bang Theory
Stage and screen star Brent Spiner will guest star on the October 13 episode of CBS' The Big Bang Theory, according to TVGuide.com.

The episode, which will also guest star Wil Wheaton, focuses on Star Trek; Spiner played Data in the series Star Trek: The Next Generation.

Read more...
---
'RoboCop'

Remake Director Promises A Different Sci-Fi Flick
Most people could probably go without hearing the description "remake/reboot of a beloved 1980s film" ever again. However, the in-development RoboCop re-fashioning could actually be a worthwhile one, seeing that Elite Squad helmer José Padilha - along with Darren Aronofsky as a producer – is onboard to reboot the cyborg cop character for the 21st century.

Read more...
---
New, All-Nude Episode Of
'Star Trek'

Discovered (Spoof)
Hollywood, CA-- A new episode from the original 'Star Trek' series has turned up in a vault in Hollywood. It's actually a partial episode--and very controversial. Something happened in the middle of filming, and the show never made it to TV. The Faux Network will air the episode this Sunday night.

Read more...