Like to Role Play?
Lately some of the crew has wanted a place to role play away from our Facebook page. A place where it will be easier to role play without interruptions.. I have done just that. For the first time ever the crew of the USS Blackheart NCC-2327 finally have their own Role play page's far 6 members have joined on the first day alone. We hope to get more for the site.

To help promote the site I have made a Facebook page with all of the Blackheart website links to all of our pages. I wanted to do something to get recognized by the senior officers for and soon enough this is now my project. I have great hopes for or newborn RPG.
Submitted By: Chief Petty Officer Aaron Alexander Lee McDowell
---
'Star Trek' actors sign for 'Warehouse 13' roles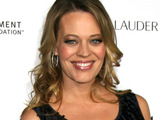 Star Trek actors including Kate Mulgrew and Jeri Ryan will appear in the new season of Warehouse 13.

Mulgrew will play Warehouse protector Jane in four episodes of the show, TV Guide reports.

Speaking about Mulgrew, who played Captain Kathryn Janeway in Star Trek Voyager, Warehouse 13's executive producer Jack Kenny said: "I was an original Star Trek fan and loved the movies...
---
E3 2011: Star Trek
PS3, Xbox 360, PC preview by Stew Chyou, published on Tuesday 14th June 2011
Hello Trekkies, I got to sit down at Digital Extreme's presentation of Star Trek, based on the film reboot (but set within a standalone story) and is the ultimate third person co-op adventure yours could play like.

Look at Spock, now back to Kirk, now back at Spock, now back to Kirk! Sadly, these characters aren't the digitally transposed souls of Zachary Quinto and Chris Pine, but with Star Trek's amazingly crisp and attentive graphics, they very well should be. Look forward. Where are you? You and your best friend are making an asymmetrical, dramatic shuttle jump through the vast vacuum of space, (Swan dive!) avoiding trip mines and making your way onto an ensnared Enterprise!
---
Felicia Day, Wil Wheaton & Stan Lee Guest Star On 'Eureka' Season 4.5
'Eureka' has a trio of nerdy favorites lined up for its newest half-season. 'Buffy' regular Felicia Day, 'Star Trek' alum Wil Wheaton and comic book legend Stan Lee will all appear in upcoming episodes.
---
What is LCARS? (For Windows OS)
LCARS is the operating system of Starfleet vessels since the mid 24th century. Lately I have discovered something interesting to you all. I have found out of a LCARS web browser and it is best of all free to download. It is still in development so be careful, and whatever you do do not use it as your os shell cause it is a pain to get it back to your default shell .It is good for web browsing and you can access you system files on it also there are no tabs so only one page. You will need to download all the upgrades that are also free to get. All in all its good, but be careful with it.
Submitted By: Chief Petty Officer Aaron Alexander Lee McDowell
---
Star Trek at the Bradford Exchange Online
STAR TREK Collector's Onyx and Diamond Ring
So I wanted to let you all know about the Star Trek items being offered by the Bradford Exchange Online. [http://www.bradfordexchange.com] If you are there to play with us on the USS Blackheart Facebook page, you may have seen the advertisement about the Silver Star Trek ring with black Onyx stone and tiny diamond accent. Well I ordered that ring about three weeks ago and this is my review of that item.

The Bradford Exchange Online has several Star Trek items on their site, the ring is about the least expensive at $119 dollars and you can obtain it in 4 installments of about $29, which is the best way to buy from them, they will just charge your credit card each month, they include the shipping charge in the easy payment so it is not just one quarter of the $119 that you are charged for it will be just a bit more about $36 dollars each month.

The ring is GREAT! It looks almost like the image that they advertize on the site, but there are a few minor things that make it an item made in China…. In that I mean design flaws not in craftsmanship. First the Onyx stone is not beveled like the photo online, minor. Under the stone on the underside of the ring it is hollow and that is not so minor because the ring can dig into your finger, especially if you wear the ring overnight. I did this once and my finger hurt for more than a day, not so minor in fact this is the biggest drawback, and the best way to fix it is to place some tissue in the cavity.

The other drawback is the way the Star Trek badge symbol is attached to the stone, it is not flush against the stone, in the cavity you can see that it is held the by two prongs fed through two tiny holes under the ring and held onto the ring underneath by a stationary bar that is part of the Silver ring. Now the problem is not how it is attached but in the fact that there is a small gap between the symbol and the stone, this gap WILL attract bits of string from your pocket or hair it rubs across, then you will spend time trying to bits of weirdness off your ring. This was the reason I thought of sending it back.

These are very minor compared to the beauty of the ring and all of those people who have noticed it never see the flaws and they look at it in wonder and envy, I can tell I see it in their expressions. So not only am I keeping the ring, which you can make a keepsake that you never wear or something you sport everyday. It is such a nice piece of jewelry that I decided to try one of their other products, the Star Trek Embroidered Black Leather Jacket. Look for that review in the future.
Submitted by: Lt. Colonel Derek "Targh" Allen - Flight Surgeon 728th Corsairs