Star Trek 45th Anniversary: A Lookback with Grace Lee Whitney
Actress Grace Lee Whitney became best known for the being the happening beehive hairdo, red short dress and go-go boot wearing Yeoman Janice Rand on Star Trek. Whitney speaks about her tumultuous times before, during and after her voyage on the Starship Enterprise and how the faith that she found saved her life.
---
If you like spaceship porn, this
Star Trek

book is for you
No, not actual spacefaring vessels rubbing their nacelles against each other. But if investigating every nook and cranny of every iteration of the U.S.S. Enterprise, from the NX-01 to the 1701-E, is your idea of a good time, then you'll want to pick this up.

Read more...
---
Tricorder app is pulled from Android Market
STAR TREK fans have been dealt a slap in the face as the Android Tricorder app has been pulled from the Android Market. It followed a legal complaint made to Google by the holders of the Star Trek licence, European web site Eurdroid said.

Read more...
---
Star Trek's

Lt. Uhura explains NASA's new missle launch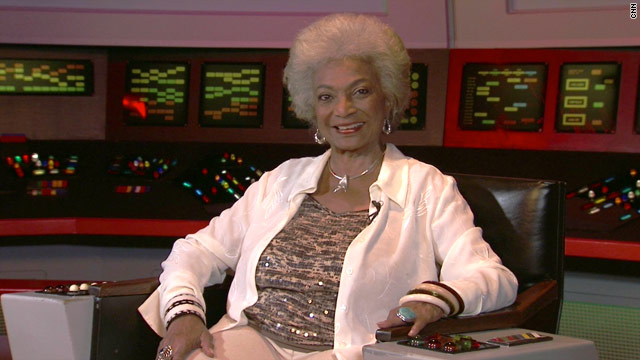 Though NASA's shuttle program ended this summer, the space agency's quest to explore the universe isn't over.

On Thursday, NASA is scheduled to launch a Delta 2 rocket carrying twin GRAIL spacecraft – GRAIL short for "Gravity Recovery and Interior Laboratory." It is the space agency's first step towards landing the next generation of astronauts on the moon.

Read more...
---
FALL SCI-FI TV PREVIEW: Your guide to 30 new and canceled shows
Summer's over, and your TV is about to be filled with bright and shiny new programming. As always, there's sadness for the departing series and excitement about the new shows that are filled with promise ... at least until they air for the first time. So check out part one of three of our Fall Sci-Fi TV Preview to review what we've lost and welcome what we're about to gain.

Read more...