Portal 2: Songs To Test By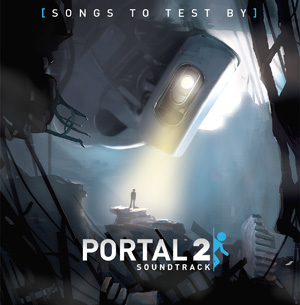 Important points:

The soundtrack is fantastic.
There are three volumes in the soundtrack collection.
The entire soundtrack is available for free. Seriously.
---
Where
Star Trek

is going now
Star Trek at 45 is revitalized.

The TV show, which introduced us to William Shatner as Captain Kirk in 1966, has evolved and expanded over the decades into a full-blown franchise and now, as it moves into the future, it is sexier, more aggressive and more character-driven than ever.

And itís reaching new audiences in ways that were just science fiction a few decades ago.

Read more...
---
Oscar nominee also worked on four
Star Trek

films and

Alvin and the Chipmunks

during long career.

Peter Berger, the Oscar-nominated editor of Fatal Attraction and four Star Trek features, died Sept. 22 of leukemia at his home in Calabasas, Calif. He was 67.

Read more...
---
Star Trek

in Real Life: Microsoft Develops New "Holodesk"
Is the holodeck from Star Trek: The Next Generation on its way to becoming a reality? While we're a long way from gunslinging across the virtual Old West, the research team over at Microsoft has developed something pretty impressive: the holodesk, which lets users manipulate holographic images with their hands.

Read more...
---
Star Trek Bathrobes are perfect for lounging about the
Enterprise
If youíre a dedicated Star Trek fan, then youíve no doubt spent plenty of time pretending to be your favorite character. Maybe youíre Kirk, who is in command of the Enterprise, and gets all the ladies. Or the logical Spock. Or perhaps Uhura was your Star Trek role model. Well either way, now you can feel like your favorite character when youíre lounging around the house.

Read more...