Catching Up With Brent Spiner
Ol' Yellow Eyes is back, sort of. It's been a long time since Brent Spiner last played Data, but he'll have some fun tweaking his Star Trek: The Next Generation connection when he guest stars – along with Wil Wheaton, David Gerrold and Dorothy Fontana – on this Thursday's episode of Big Bang Theory, entitled "The Russian Rocket Reaction." StarTrek.com figured now would be the perfect time to catch up with Spiner, who subsequently took to the phone to talk about Big Bang Theory, discuss his Web series Fresh Hell – in which he plays a fictional Brent Spiner whose career has been ruined by an undisclosed event called "the incident" -- and to look back at his years in the Star Trek universe. Below is part one of our two-part interview, and check back tomorrow for part two.

Read more...
---
Everything I Learned About Leadership I Learned from
Star Trek
Sometime in your travel through professional military education or civilian development classes, you will encounter a case study that looks at leadership. You will be asked to draw parallels from your career to the situation presented in a book or movie. I submit to you mine.

Read more...
---
Star Trek

cuisine is interstellar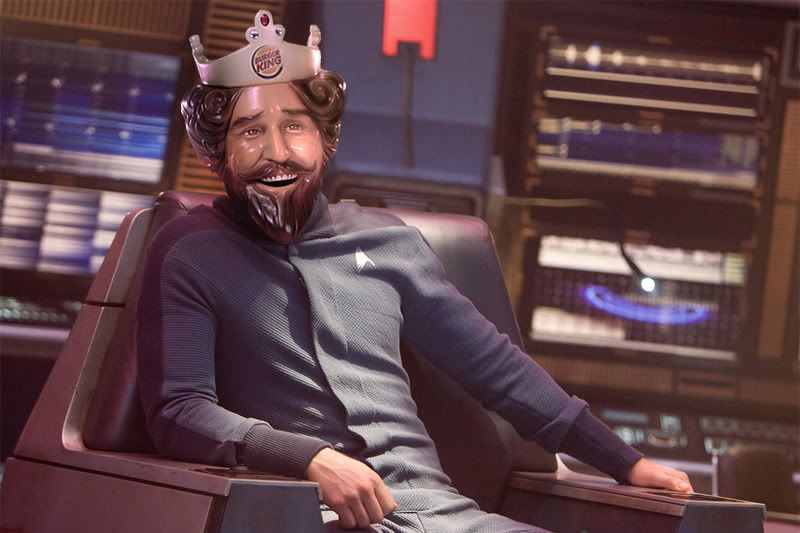 So you don't know a nog neelix from an odorless Cardassian. Still, you might want to sulu our latest recipe find — Ha Rageel. Translation: You need not a Klingon Ph.D. to cook like a Trekkie.

Read more...
---
Star Trek Online's

free-to-play starships prepare to leave spacedock
As Star Trek Online's free-to-play final frontier approaches, the Cryptic team is fast at work trying to strike the right balance between the standard-issue starships that come with the game and the C-Store options available for purchase. In a new dev blog, Executive Producer Stephen D'Angelo says that each rank of gameplay is being shuffled around to offer a regular and premium starship for each class.

Read more...
---
Seth MacFarlane Wants to Reboot
Star Trek TV Series

, Talks

Flintstones

and

Family Guy
Love him or hate him, there's no denying things are looking up for Family Guy creator Seth MacFarlane. His series continues to be a hit in its tenth season, his feature film Ted is set to hit next year, he's updating the '80s PBS series Cosmos: A Space-Time Odyssey, and earlier this year, he finally won the rights to reboot The Flintstones for film and television. Now he's kinda-sorta got his eye on bringing back another classic property: Star Trek.

Read more...